Become a Springboard Ambassador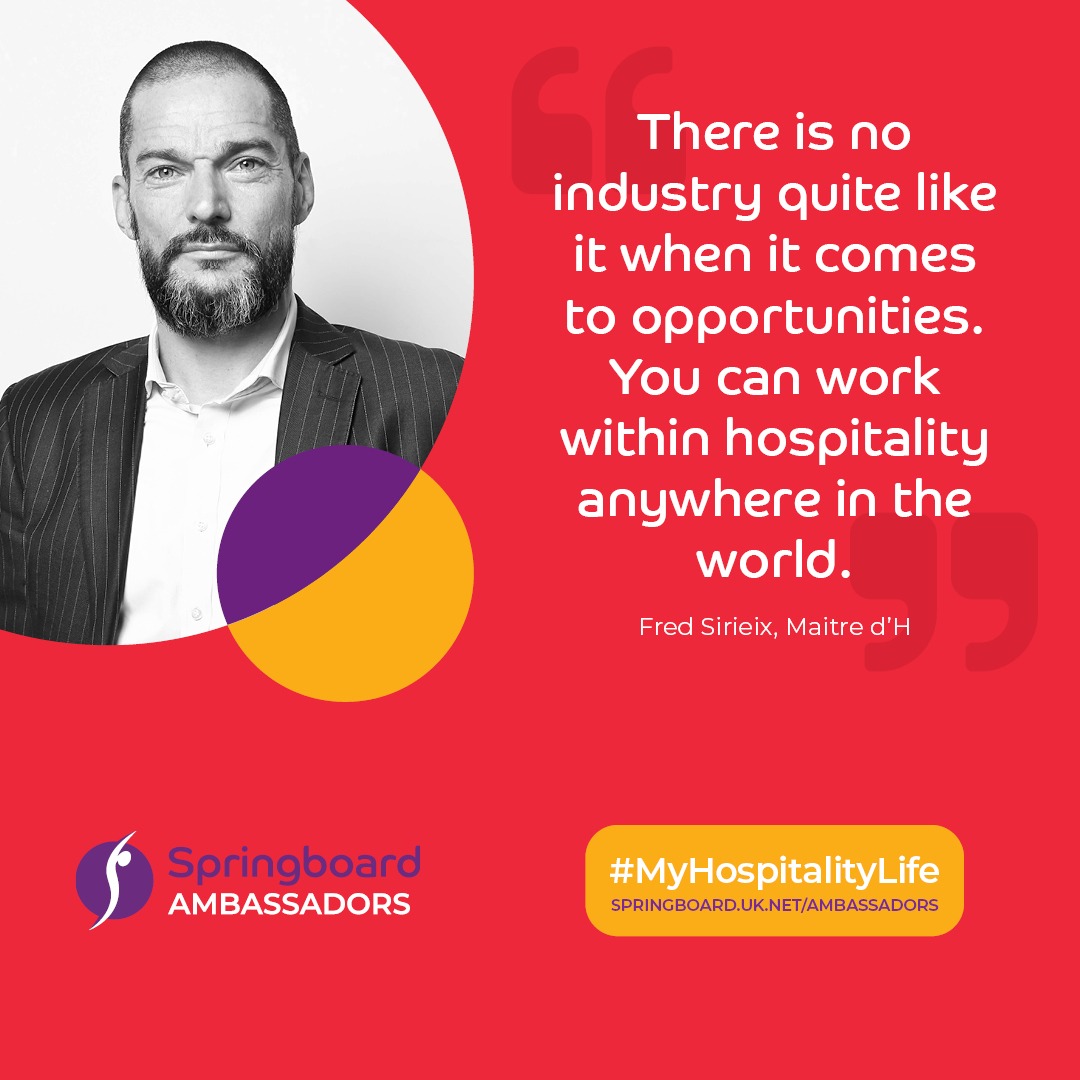 Help promote and champion the hospitality industry as a great place to work by inspiring the next generation of hospitality professionals, enthusiasts, and all-round legends!
Do you have experience within the hospitality, leisure and tourism industry?
Are you willing to share these said experiences as well as any knowledge you may have?
Do you love the industry?
If you've answered yes to all of the above, then congratulations! You have all of the qualities needed to become a Springboard Ambassador!
Our sponsors
What's involved?
How you champion the sector is up to you, as long as you are promoting hospitality as a great place to work, supporting the industry to grow and helping our people to flourish.
Provide support within Springboard's employability programmes; carry out mock interviews with trainees or review a CV
Create important links between schools and colleges, local community groups and JobCentre's
Be a mentor or judge at the Springboard FutureChef competitions
Use your social network – share and interact with our posts to start meaningful and positive discussions about Springboard and the hospitality sector
Provide us with a testimonial or case study: a short quote, an image, a short video of the story of your career journey within hospitality
Get involved with our fundraising events or host your own fundraisers for Springboard
The benefits to you…
Exclusive access to our new Ambassador Portal where you can create your own profile, access a range of tools and resources, whilst selecting how you wish to support via our 'Menu of Events'
Receive FREE Ambassador training via the portal, made up of modules covering a range of subjects and topics to help make you a great Ambassador
Career and personal development
Your own Digital Ambassador Badge to share on your social media, email footers and website/blog
Access to the closed Ambassador LinkedIn group where you can network with likeminded professionals
Make a difference and express your interest today!
Sponsors