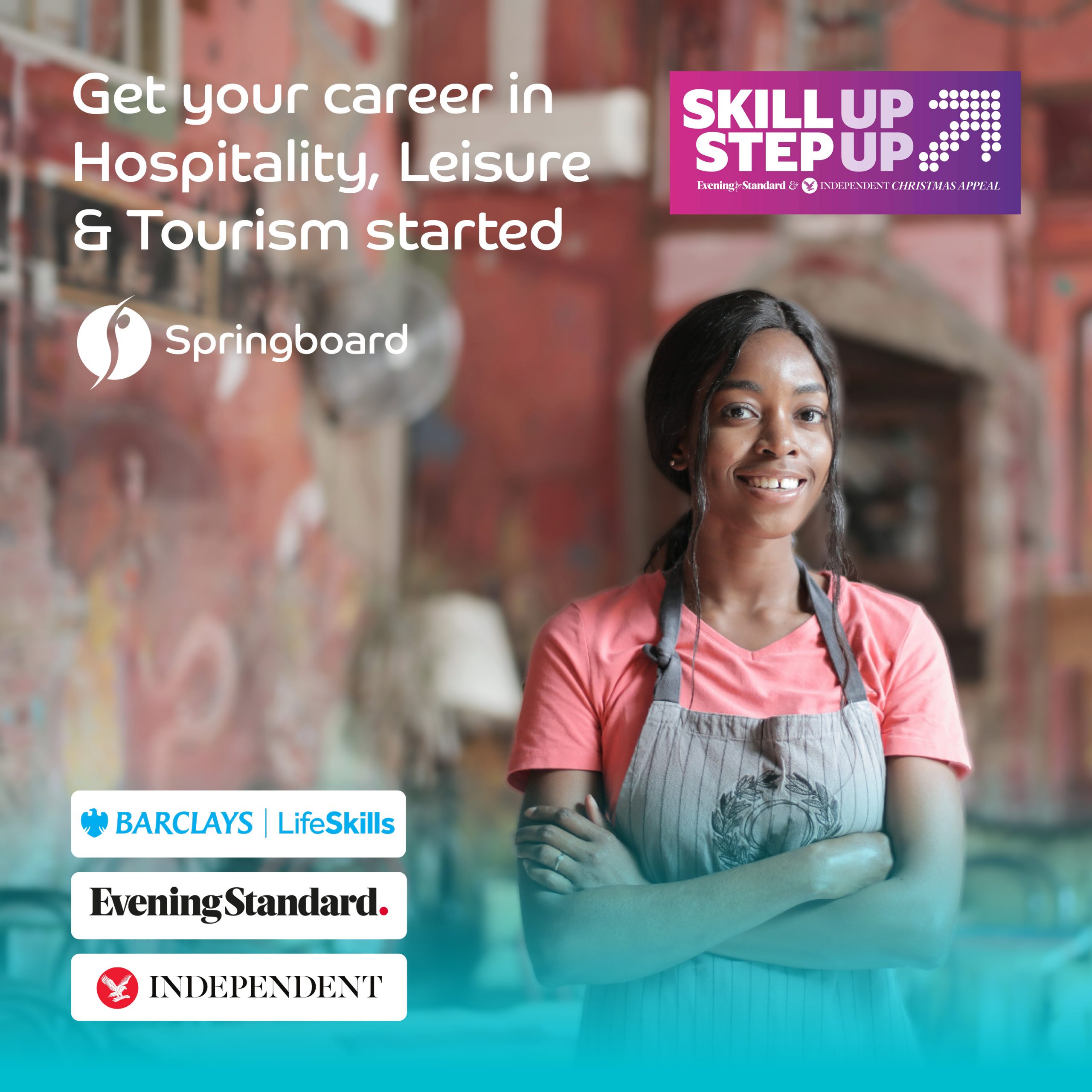 Are you aged 16-24 and looking for a job?
New and exciting career opportunities in hospitality are on the horizon for you with completely free support.
The Springboard Charity have partnered with 'Skill Up, Step Up', a joint initiative of the Evening Standard and The Independent in partnership with Barclays LifeSkills, to upskill unemployed and disadvantaged young Londoners and help them get into sustainable jobs or apprenticeships.
Access advice from industry experts and 1-2-1 tailored support, including skills training modules, CV building and interview practice, as well as links to live jobs. There are thousands of positions and broad career options available in hospitality.
If you're aged 16-24 and ready to get started, why not answer a few questions to create a CareerScope profile. If you're unsure of where to start on your journey and want to talk through your options, leave us your details and we'll be in touch soon.