We held our first Ambassador Networking Event in London!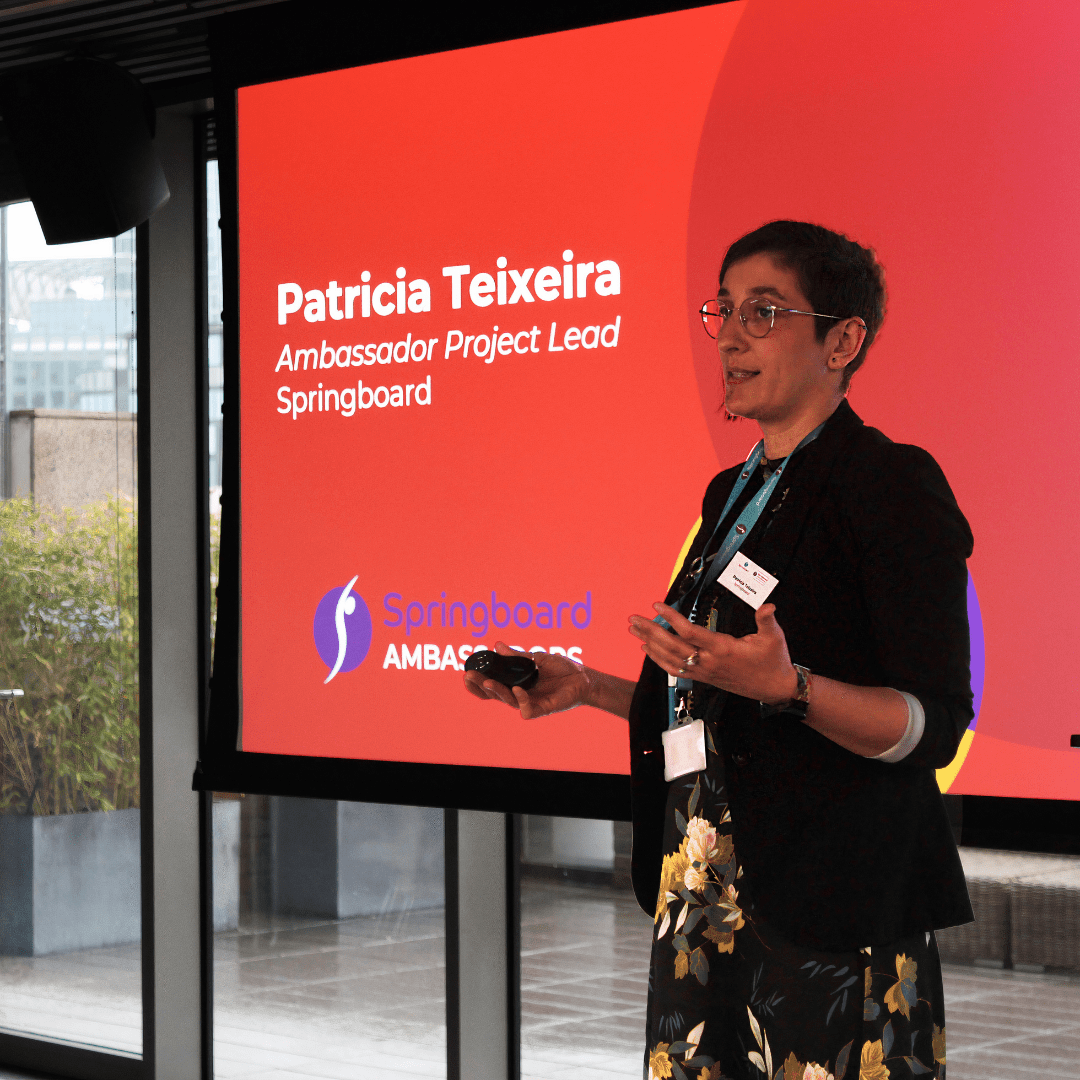 On Thursday 27th April, we held our first Ambassador Networking Event in London, hosted by Vacherin and supported by Events @ No 6.
A room full of like-minded people wanting to support the industry came together to learn more about the work we do at Springboard and the Ambassador Programme, finding out how to better engage with young people, particularly about careers in the rewarding but "invisible" world of catering. Also to discover how Hospitality Action can support workplace wellbeing and to see the Ambassador Programme come alive during an interview with some of our trainees.
The afternoon began with an overview of Springboard by our CEO, Chris Gamm, followed by a summary from Ambassador Project Lead, Patricia Teixeira, of the benefits and opportunities the Ambassador programme provides, with a particular focus on the Choose Hospitality Pledge.
Phil Roker, Managing Director at Vacherin provided an insight into the organisation, as well as the support they and their parent company, CH&CO, give Springboard. In his speech, he explored the benefits of contract catering, as an exciting, versatile and rewarding career choice for young people. In his view, it is urgent to unveil the myriad of hospitality careers and career paths to the hospitality professionals of the future, in particular when it comes to the, often secret, world of contract catering.
Camilla Woods, Services Director at Hospitality Actions, shared essential information about the exceptional mental health support that Hospitality Action offer the industry. This includes providing resources for physical, mental, and financial wellbeing through a dedicated 24/7 helpline and a comprehensive support package.
Tony Mullen, Senior Delivery Manager at Springboard, introduced the stars of the evening: Toby Markham and Ben Caffrey. Toby and Ben are Springboard graduates. They used the opportunity to share their journey so far in the hospitality industry and how Springboard and our Ambassadors have supported them with mock interviews and work placements.
Published: 3rd May 2023
Last edited: 3rd May 2023