Nestlé Professional Sustainability Symposium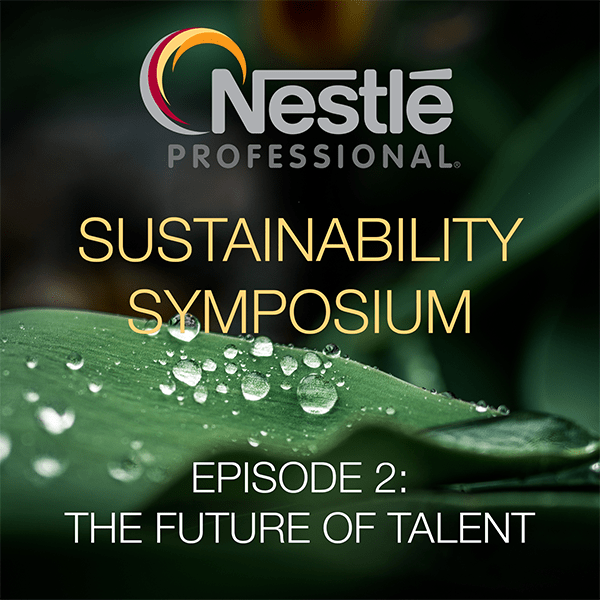 Sustainability Symposium is a series of podcasts featuring panel discussions between industry experts that focus on some of the key sustainability issues and topics that confront the out of home food and drink sector today.
Never before has it been as much of a challenge to attract talent into the hospitality industry. Not only operationally back of house and front of house, but also up and down the supply and value chains. It is one of the biggest challenges the sector faces.
The objective of the podcast is to encourage broader debate on this subject and for this episode's discussion, Springboard's National Head of Careers & Education, Amanda McDade, joined the conversation with the following industry experts:
John Holden – Chair & Founder Member of Bridging The Skills Gap; Food & Beverage Lecturer, Cheshire South and West College
Julia Jones – Head of B2B Marketing, Nestlé Professional
Sophie Taylor  – Chef de Partie at the Gleneagles Townhouse and 2021 Toque d'Or Front of House Student Winner, 2022 Toque d'Or Front of House Judge
Nick Hughes – Associate Editor, Footprint (Chair)
Published: 16th August 2022
Last edited: 17th August 2022