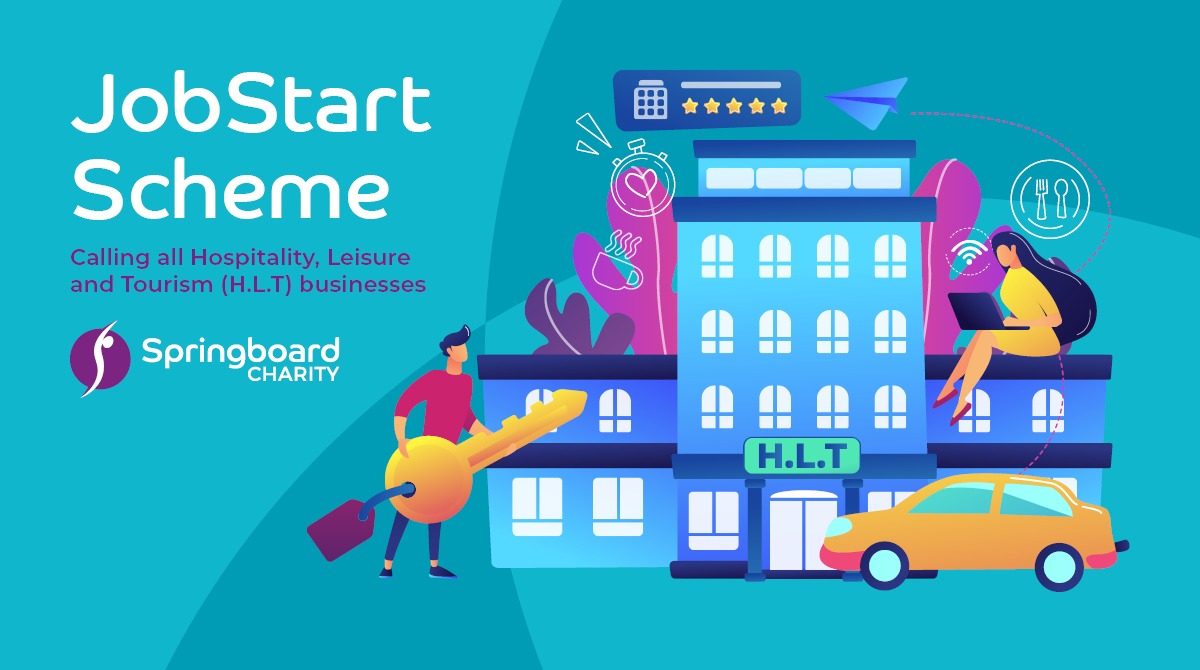 Calling all Hospitality, Leisure and Tourism (H.L.T) businesses
The Department for Communities has recently launched the JobStart scheme, providing funding to help create new 6-month job opportunities for 16 to 24 year olds at risk of long term unemployment.
100% of national minimum wage or the national living wage depending on the age of the participant) for 25 hours per week for a total of 6 months
Associated National Insurance contributions
Employer minimum automatic enrolment contribution
Each business will also receive up to £1,500 funding per job opportunity which must be used for setup costs and to support the young person to develop their occupational and employability skills. This skills training can be delivered by The Springboard Charity.
Why work with The Springboard Charity?
With over 30 years training experience in the industry, we can…
Help you with the JobStart scheme application
Agree and deliver all your required training needs
Provide the appropriate reports and audits
… all whilst you continue to grow and operate your business.
Register your interest here